If your organization maintains a Facebook page to communicate with your community, you may have thought about the duplicate effort involved in posting to Facebook as well as your website, social media and other communication channels.
There are three approaches to streamlining this process:
post somewhere else and have Facebook pick it up as well, or
post to Facebook and have that post appear via your other channels, or
use a tool designed for posting to multiple channels at once, such as Hootsuite.
Regardless, after the 2018 Cambridge Analytica scandal, in which millions of Facebook users' personal data was harvested, integration with Facebook became more complicated. The company instituted new rules stopping third-party apps from being able to publish posts to Facebook, and even reading public posts via their API became much more involved.
At Appazur, we like to make things easy by allowing our customers to continue using the tools they are already comfortable with. Therefore, customers can post to Facebook and have the message also go out via iOS/Android/web push notifications, email, and SMS text message, and appear on Digital Signage. While we do support option (1), by supporting sharing posts to Facebook from our App Dashboard, we also support option (2) and automatically generate messages in our system from posts to a customer's Facebook page.
Like other companies that integrate with Facebook, like Zapier and Hootsuite, we had to create a "Facebook App" and have our customers authorize us to access their public posts. Rather than having customers enter the name or ID of their page as they used to do, we now take them through a workflow that starts with signing in to Facebook and authorizing our app. This has to be done by an administrator of the Facebook Page: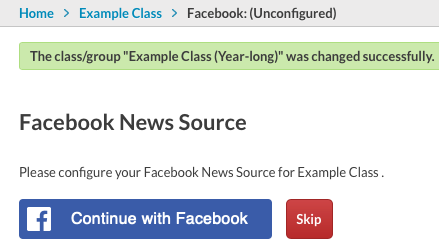 Even though we are only going to read Page posts, we need "manage your page" permissions. One the administrator completes the process, we can read their public Facebook posts. We keep our customers informed of the status of the connection, and we also send email alerts if we lose access to their Facebook page.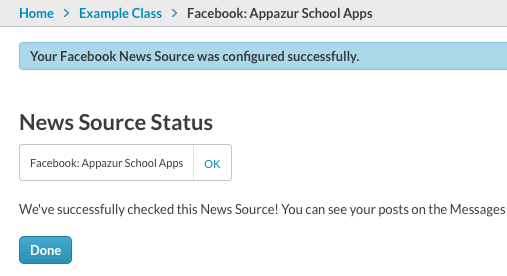 After this, we had one more challenge to resolve! These granted permissions currently only last for 60 days after the last use of the "Facebook app". To address that, we added the Facebook app to the home page of our App Dashboard. That way, every time a customer accesses their Dashboard, we connect to Facebook and keep the permissions active. It's important that the administrator be signed in to Facebook for this to work.
It's worth noting that if all you want to do is show your Facebook posts on your website, you also have the option of using Facebook's Page Plugin. Customization options are of course limited.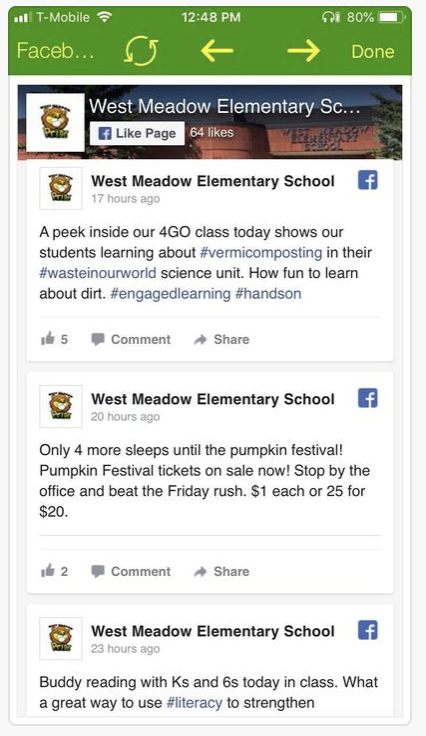 The Appazur development team has developed a lot of technology to integrate with systems used by schools and school districts. Let us know what your challenges are and we'll be happy to help!