The PDF document format dates back to 1993, long before mobile devices became ubiquitous! PDF's are great for sharing documents intended for printing. However, here are 5 reasons why you might NOT want to continue sending PDF documents to parents and students.
Screen Size
Typically a PDF document is designed for an 8.5" x 11" page. On some phone screens, the text may be miniscule, and the user may not be willing to zoom in and pan around to get through each line: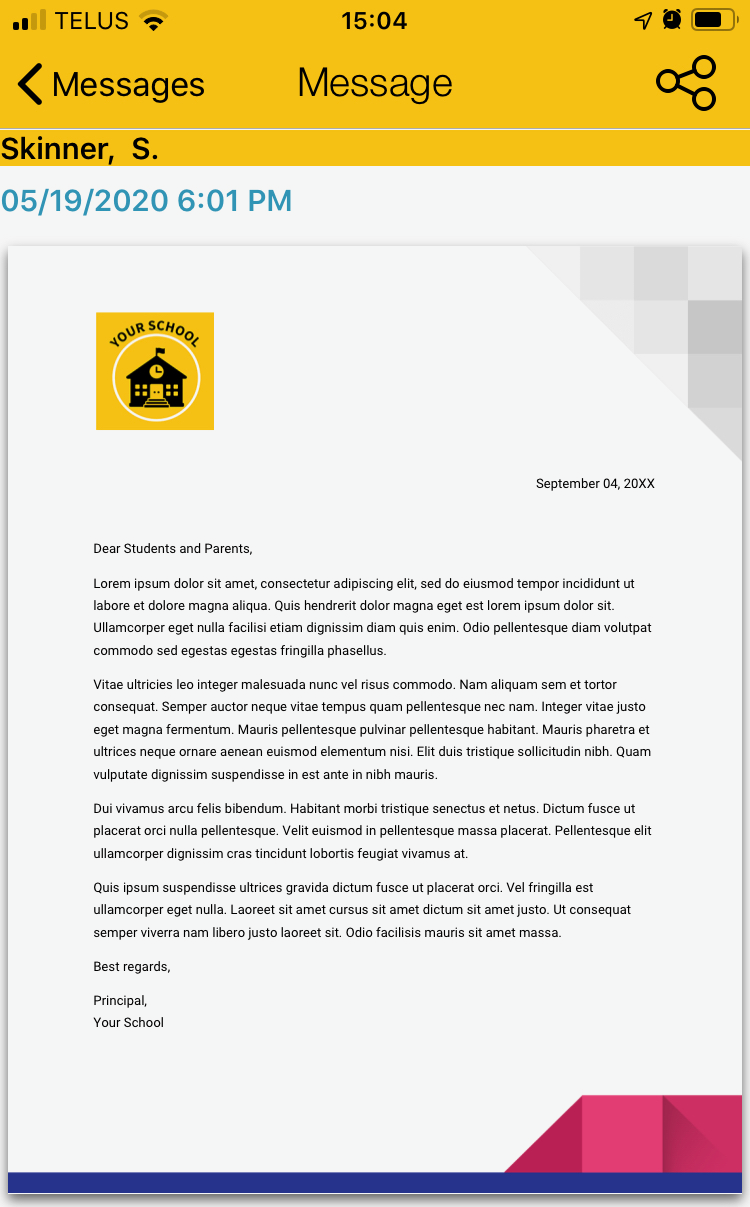 Usability & Speed
PDF documents take longer to download and display. And if your PDF document is a link or attachment, that is an extra step for parents and students. If your message text doesn't get their attention they might not open it. 
Fairness
Your parents and students have very different devices. Your PDF may look great on one student's iPad, while another student may be unable to view it at all on their Android phone.
Android & PDF
With so many versions of Android and devices made by different manufacturers it's a little harder to handle PDF files. Recently some Android users may have seen "Failure" on their screen when they open a pdf and so we are publishing an update now to your Android app that will address this (version 3.8). Even with this change there may still be some devices that do not have PDF capability.
Making Corrections
You can easily and quickly edit a Message in your Appazur Dashboard after you send it! Revising and re-attaching a PDF is more work.
What can you do instead?
(1) Post your letter on your website, and then link to that in the app. Great for school newsletters and teacher blogs.
(2) Copy and paste the text from the original document into your app Message, and attach any images.
School newsletters are often best split into multiple messages. School-wide communications can be made more concise by sending separate messages directly to the graduating class or to sports teams, for example.
When you do use a PDF file, try using the latest Acrobat options to improve the mobile experience or any similar settings in your software.