A guide to installing or upgrading digital signage in your school or district.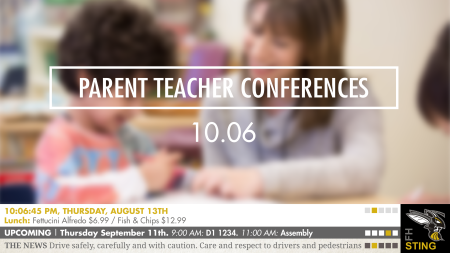 Table of Contents
Introduction
With the low cost of today's flat screen monitors and televisions, fast Internet access and the broad range of low cost online digital signage services, getting digital signage set up in your building(s) is now easier than ever.
This guide is intended to help you understand what is involved in installing or upgrading digital signage in your school or district. We present a number of options to help you choose an implementation that is best for your situation.
Why Digital Signage for Schools?
Safety and Security
Remind your students, staff, and visitors every day of the importance of doing their COVID-19 pandemic daily health check, and staying home if they are not feeling well or have certain risk factors. Signage is great for any safety messages, whether reminders like that, or communicating in real time such as during an emergency lockdown.
School policies can also be effectively communicated on-screen.
Appazur Digital Signage integrates with Appazur's daily health check reminders via smartphone, email and SMS.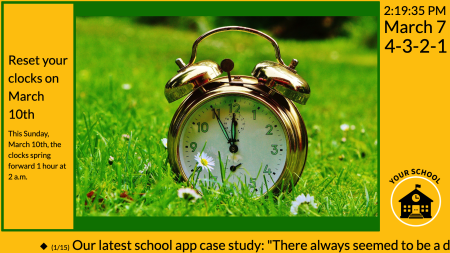 School News
Keep everyone up-to-date!
Digital Signage can be integrated with your website posts, social media, and other news sources.
Weather
Help students plan their breaks and their after-school commute with current weather conditions.
Promote Extracurricular Activities
Increase awareness, attendance and participation: clubs, sports, theatre, music, parent night, and everything else going on in your school community. Publish volunteer opportunities and community events. It's great for fundraising, too!
Technology
Help your school community connect to Wi-Fi, download the school app, and deal with other technical challenges. Reduce support calls!
Appazur Exclusive: School App / Digital Signage integration.
Calendar and Special Events
Keep everyone in sync, using your displays to remind students and staff of upcoming non-instructional days, holidays, special events, and important deadlines. To make this even more engaging, show a countdown every day leading up to a special date.
News
Foster an interest in current events.
Announce New Staff and Visitors
Make these special people feel welcome in your school.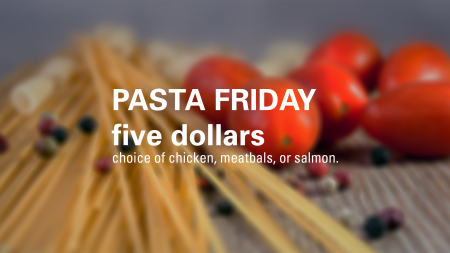 Cafeteria/Lunch Menu
Bring your school menu to life by adding animated content such as a steaming cup of coffee. This is also a fantastic way to highlight nutritional information, ingredients, etc. School cafeterias can automatically update their menus depending on the time of day, promotions, or new items.
Video
The ideal content for your TV's is live video! This could be live events, YouTube videos, how-to videos, or video content prepared at your school.
Hosting large video files may require a streaming video server, such as YouTube. Not all digital signage solutions support video files, and storage space may incur additional costs.
Front Entrance
Welcome visitors, replace your building directory and map, and reduce the workload of your office staff.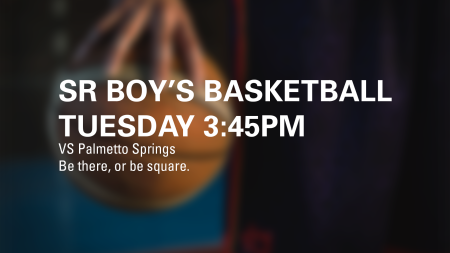 Celebrate Athletics
Engage your school community with sports scores, highlights, and upcoming events.
Room Booking / Reservations
Digital screens at the entrance to your gym and other reservable facilities will help your building run smoothly.
---
Flat Screen (TV) Display
Be sure to choose an HDTV display with a 16:9 aspect ratio and HDMI inputs. Most screens sold today meet those criteria. A TV tuner is not required unless your school is wired for cable (CATV) and you think that TV content may be useful at times.
Connectivity (Video or Data)
In the past, digital signage has involved running video cable and setting up a video distribution amplifiers It is very expensive to run video cable, and if you provide the same video feed to every screen, you obviously will not have the flexibility to show different content depending on location (e.g. front entrance, cafeteria). Today, the preferred approach is to use your Ethernet and/or Wi-Fi Internet data network. This means that a computer, called a media player must be co-located at the display monitor.
If you have already run video cable, you can continue to use it. Your existing Windows PC can be used as a media player, or you can replace a bulky computer with a compact media player that is managed remotely.
Using your computer network to link your Digital Signage:
eliminates the need for video distribution and cable infrastructure,
leverages your Wi-Fi investment,
lets staff update content instantly from any web browser anywhere, and
allows you to direct content to specific screens.
Media Player
You need a computer to "play" the content for your screens. This could be as small as a "computer stick" that plugs into an HDMI port on the monitor, or a full-size computer. However, the best form factor is usually a small computer that meets the VESA specification and can be screwed to the back of the monitor. This computer can run ChromeOS, Android, or Windows. Other devices such as Apple TV boxes are used by some schools. Some Smart TV's have built-in software as well.
ChromeOS Chromebox devices are an excellent choice for Digital Signage. ChromeOS devices boot much faster than Windows, and require less maintenance. ChromeOS devices require ChromeOS management licenses, which are discounted for non-profit education.
Ethernet connectivity is the most reliable and high performance way to connect your Media Players, but Wi-Fi is also an option. Different Media Player devices may have Wi-Fi built in, and may or may not have an Ethernet port.
Consider the security of your Media Player, as it may be used as a full-featured computer as well. Some devices can be screwed to the monitor, and most have a Kensington lock slot or other options for securing in place.
---
Software Features
Content Management (Hosting)
You'll need software to design and manage the slides and/or video to display on your screens, including a scheduler. Be sure to choose robust software so that your screens can recover from software glitches and power failures.
You can design your slides within the Content Management online application, or use another program like Photoshop and upload your graphics to the server.
Content Scheduler
A signage administrator may want to create content and configure it to run on a certain date or at a certain time. Some slides may be only applicable to certain days of the week, or times of the day. A scheduler can significantly reduce the effort involved in managing your digital signage.
Device Management
If you have more than one display, central management is important. Network or hardware issues can arise. Be sure to select software that allows you to monitor your displays and be alerted if there is an issue.
Software Vendors
Microsoft PowerPoint
Many schools have put together a solution based on a Windows PC driving one or more screens. The PC may be taking up valuable space in the school office, and a staff member must work physically at that computer to make changes. There is only one access level, so it is not ideal for having more than one staff member help maintain the slides.
Google Slides
Google Slides is a great way to create content for your screens, but we strongly recommend using it with Chrome Sign Building or Appazur Digital Signage. These tools will make your screens more reliable, and give you much more flexibility in what can be shown on the screens.
Google Chrome Sign Builder
Google Chrome Sign Builder is a free tool that lets you schedule content in a way that will be familiar to users of Google Calendar. It works great with Google Slides and YouTube videos, but does not include a content management system for creating and collaborating on slide designs. You need a Chrome-capable device, where you will install a Chrome Extension. Be aware that Google has a track record of cancelling popular free services, so there is no guarantee how long this free service will be offered.
Appazur Digital Signage
Appazur Digital Signage can be used on its own or as part of a complete school or school district communication solution. Developed in collaboration with leading school districts, it includes advanced features such as automatic display of each day's block order.
Use a single dashboard to integrate communication via digital signage as well as push notification, email, SMS text messages, website, and social media.
You can start with a free trial, and no proprietary hardware is required.
Other Software Vendors
Many other software vendors offer digital signage solutions, including Concerto, Screenly OSE, Xibo, Rise Vision, Display Monkey, Pi Signage, and Info Beamer.
---
Learn more about Appazur Digital Signage
Featured customers: